Superadmin can setup individual lists of themes available for activation to selected single sites administrators under WordPress multisite.
1) Activate themes access add-on:
Go to the "Network Admin->Settings->User Role Editor->Multisite" tab and turn on the "Activate access management for themes" checkbox. Save your changes.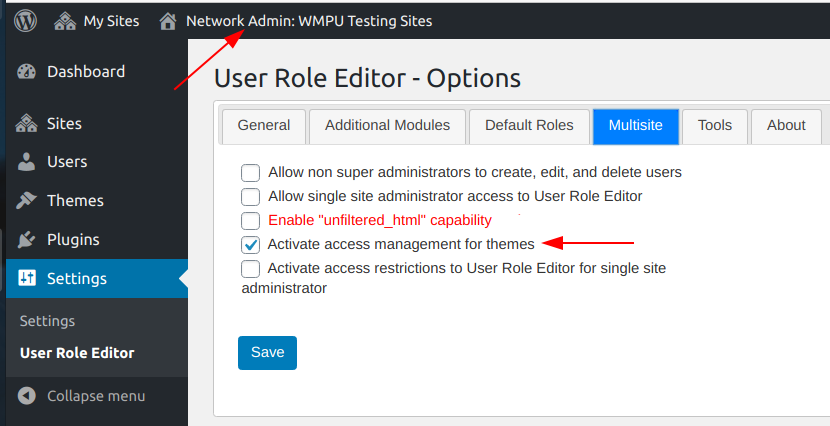 2) Go to the selected subsite users list, open single site 'administrator' (user with administrator role but without a superadmin rights) user profile for editing and scroll it down to the "Themes available for activation" section:



Use multi-select drop-down list to select theme which you allow to activate for this single site administrator.
Done.
Look short demo for "Themes access" add-on in action:

Be aware that you can set this kind of restrictions only for the user without "manage_network_plugins" capability. "manage_network_plugins" user capability allows full access to the User Role Editor Pro under WordPress multisite. URE Pro does not apply any restrictions for such user.